Weston College provides a wide ranging curriculum
to ten prisons in the South West of England.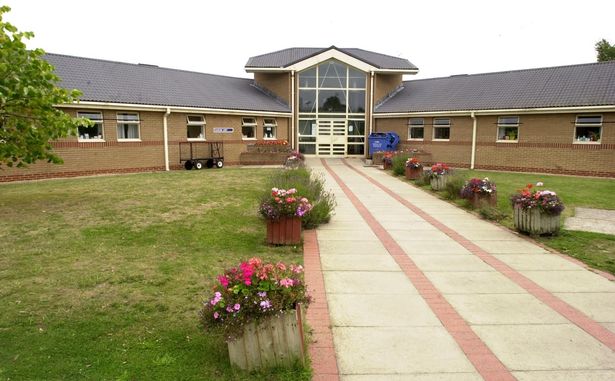 HMP Erlestoke is a Category C rehabilitation prison where we offer a varied curriculum to meet the needs of our changing population.
The HMP Erlestoke residents are mainly long term prisoners and so we provide a range of longer courses as well as an excellent mix of creative and artistic courses.
However the prison is also developing a wing for resettlement purposes and we are adapting our curriculum to meet this need. We have a high number of distance learners also engaged here and support them with their studies, many of them working as mentors in the department, using their educational skills and experience to support their peers.
Our team is made up of 12 teachers, 2 managers and 2 MISCOs providing administrative support and we work closely with a range of partners also providing courses here, including  Bath Spa University.
HMP Erlestoke has become synonymous with excellent Literacy promotion as we hosted our first Literary Festival - "Penned Up" - there in 2017 and have recently followed this up with "Penned Up 2".
The HMP Erlestoke team achieved a "Good" in their most recent Ofsted (click here to read) and due to this and the excellent engagement with extra curricular activities, they also won Weston College's OLASS Team of the Year for 2016-17.
"Many of our learners face real hardship..."
Owing to the wide variety of initiatives and opportunites for learners at HMP Erlestoke, success can be found at all levels for all people.
From the every day success of some of the most disadvantaged men in the population improving their attendance and achieving their Functional Skills qualifications, to the once-in-a-lifetime achivements of men graduating with Bachelor of Arts degrees and Masters with the Open University.
Many of our learners have faced real hardship in their lifes and when they arrive they can be difficult to engage but with a robust, supportive and encouraging approach from everyone who works here, including staff, mentors and learners, we find that more and more develop the skills and confidence to push themselves beyond what they believe they are capable of. An example is 'Tom' who is from the travelling community and arrived at Erlestoke having had no formal education and with severely low literacy levels.
He had a natural talent with mathematics but still struggled with the formal setting of a classroom. With a learner-centred response to his needs he worked his way through Functional Skills English and Maths qualifications from Entry level and has recently achieved his L2 in both subjects.
He has been so inspired by his own success that he has aspirations of running his own business on release and currently works as one of our most trusted and hard-working mentors, encouraging others with barriers to learning to engage and fulfil their potential. 
Another of our learners has had success in his quest to become a journalist. He wrote a full-page article about Michael Darlow's visit to HMP Erlestoke for the Penned Up festival. That article was featured in May's Inside Times – titled 'Cash Back in Prison'. Our learner then had a letter he wrote featured in the comment piece of the Sunday Times' senior sports journalist, David Walsh. This article, regarding Goldie Sayer's belated award of an Olympic Bronze Medal after 10 years, was published on the 29th July this year.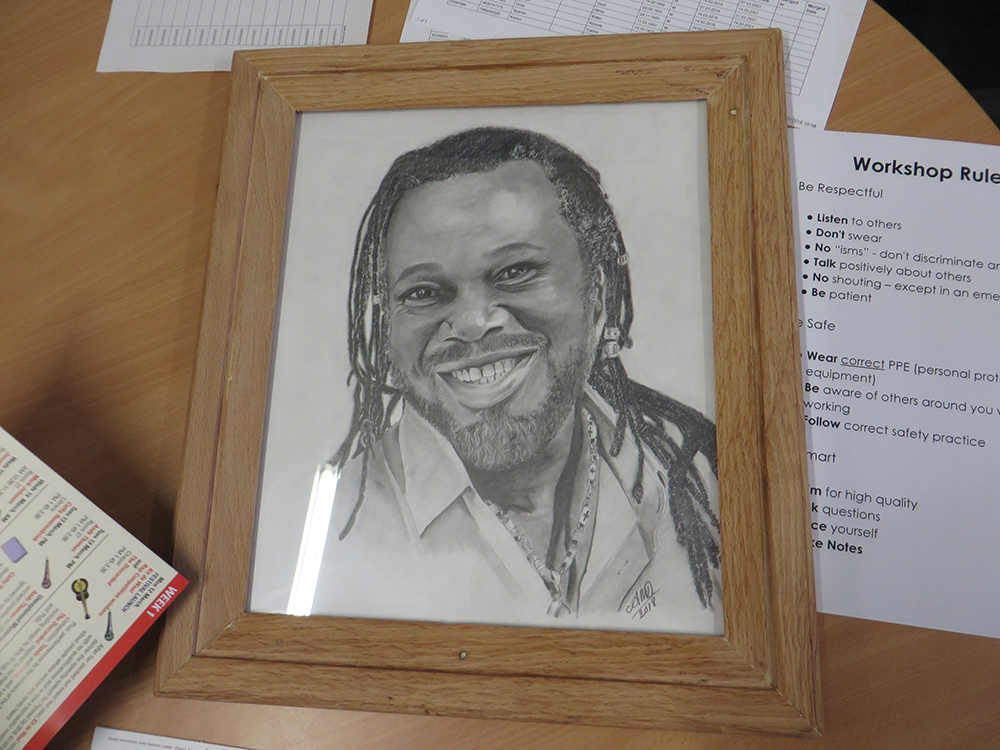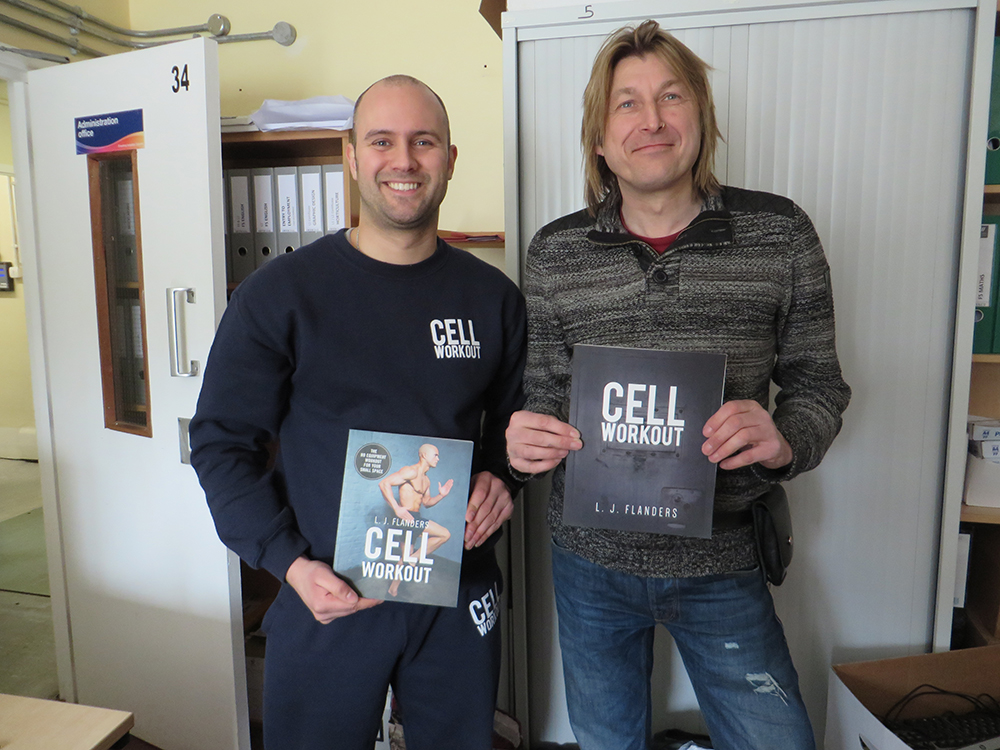 This year there have been excellent developments to continually support the Literacy of our learners with innovative courses including Creative Writing,  the second 10-day literary festival "Penned Up 2"- as well as expanding on our partnership with Bath Spa University with a unique project 'Unlocking Criminology' with offenders and students studying together in the prison.
Turning Pages and Reading Ahead are very well engaged with and remain a high priority for those of our learners who have a lower level of literacy. Having championed the Reading Ahead programme beyond the Education department into the wider prison, HMP Erlestoke won a Double Gold Award in 2017 and followed up with Gold again this year.
The addition of the 3 in 5 maths challenge is in 2017 has also ensured continued promotion of numeracy across the prison. Weston College is supporting the Times Two Maths Programme and facilitates the initiative in a similar way to Turning Pages.
Our extra curricular activities at HMP Erlestoke are central to our success there and really help support the prison and prisoners to create additional engagement with learning.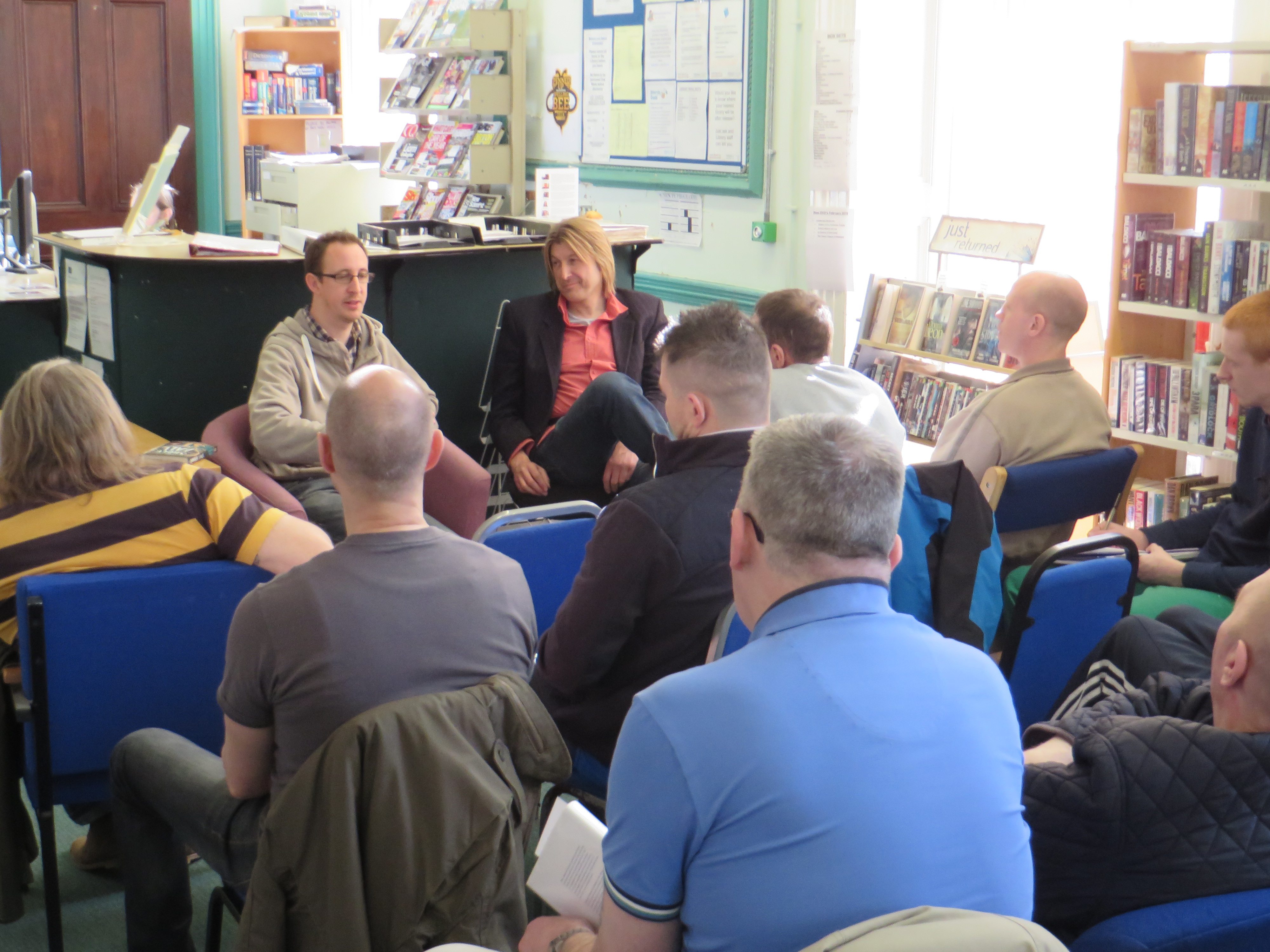 Our 'Freedom Friday' programme was developed to enable our tutors and learners to explore their creativity and opportunities beyond the prescribed curriculum.
Tutors were tasked to develop a programme of study or practice that was within their curriculum areas but that allowed learners to apply their developing skills in a different way.
For example, learners on the L2 Site Carpentry course use their Fridays to design, plan and build smaller more decorative timber items thus using their wood-working skills in different ways; Art & Ceramics learners can access a different strand of art with our guest tutor who volunteers here on Fridays; English Functional Skills learners can engage in a Creative Writing course.
Further to this the innovative Origami workshop produced hundreds of folded doves that formed the centrepiece of a festival at Salisbury Cathedral, where thousands of these doves were suspended from the cathedral's ceiling. So far, the greeting cards that are made in the Origami Workshops have raised nearly £4,000 for local charities.
Ideas are always being developed and learners and mentors are central to the development process - where a need or interest is expressed the department responds.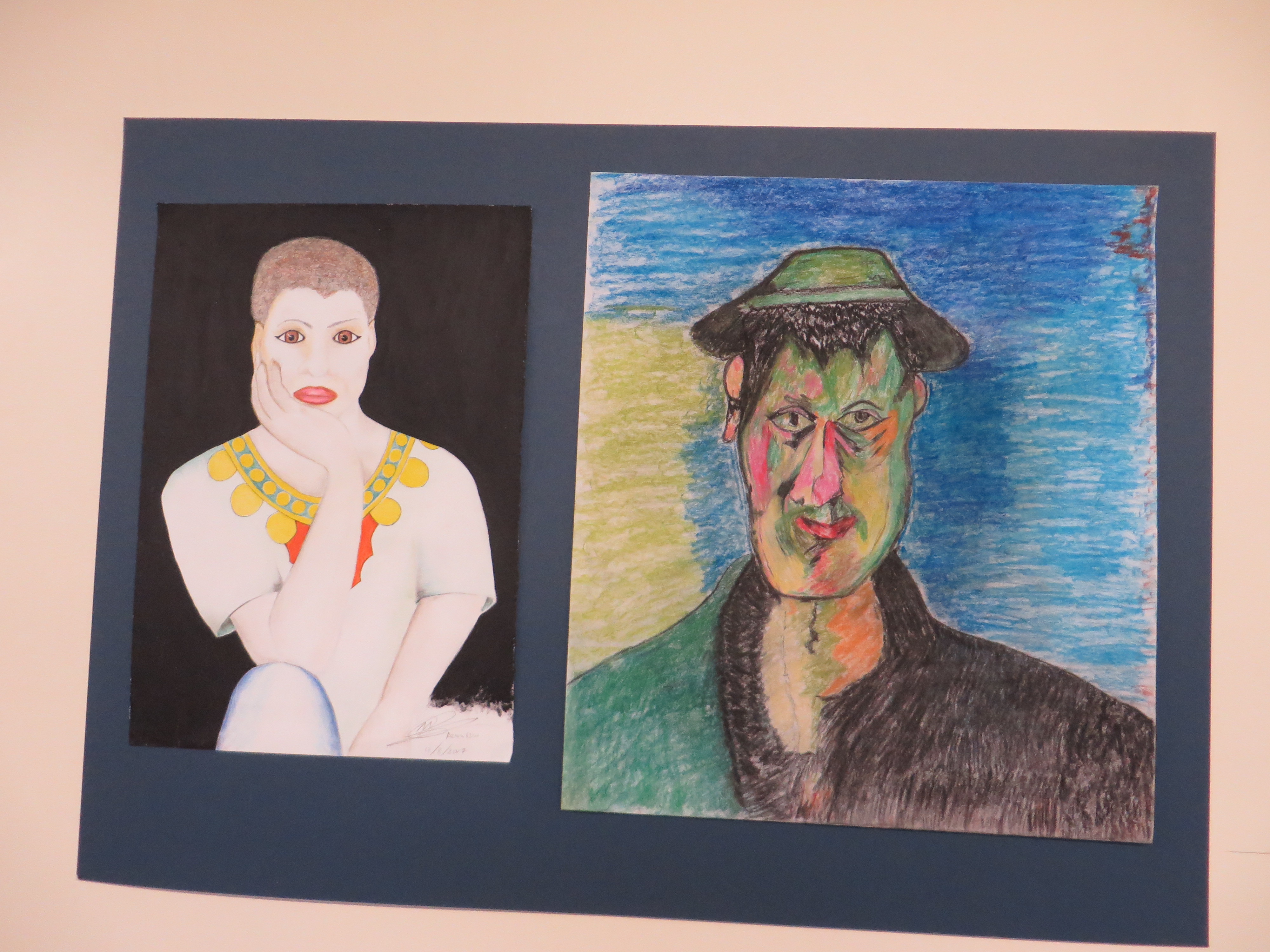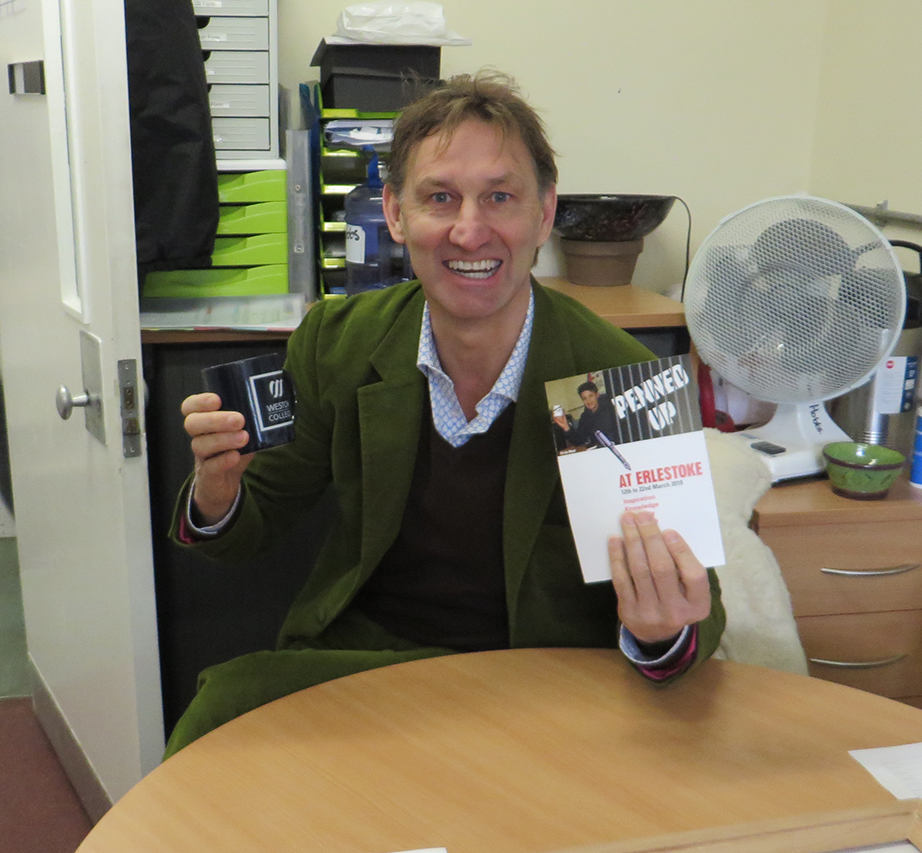 Prisoners from Erlestoke have enjoyed increasing success at the Koestler Awards for the Arts in Prisons. These prestigious awards attract thousands of entries nationally and Erlestoke's representatives have secured prizes in categories as diverse as
Recorded Cover Versions
Poetry
Long Fiction / Novels
Short Stories
Anthologies of works
Sculpture
Art
Graphic Design
Essays, Blogs or Articles
Matchstick sculpture
HMP Erlestoke have once again achieved great success at this year's National Koestler Awards. Entrants from Erlestoke achieved 2 Silver, 2 Bronze, 1 Highly Commended and 8 Commended awards.
Furthermore, one of our learners had a piece shortlisted and will be featured in the annual exhibition in London's Southbank Centre between September and November this year. This exhibition is visited by around 20,000 members of the public and the entry is one of around 200 that have been selected from over 7,000 entries received!
A theme that regularly seems to crop up is discovery. Prisoners are discovering the talents that they didn't even know that they had! Once they start to explore their skills they develop a hunger and passion for more. Seeing this transformation on a day to day basis is one of the most rewarding aspects of this job.
This emphasis on Arts in Erlestoke Prison has seen our Education Department become a hive of activity, discussion and debate with learners looking forward to the time spent here rather than finding excuses to stay away.