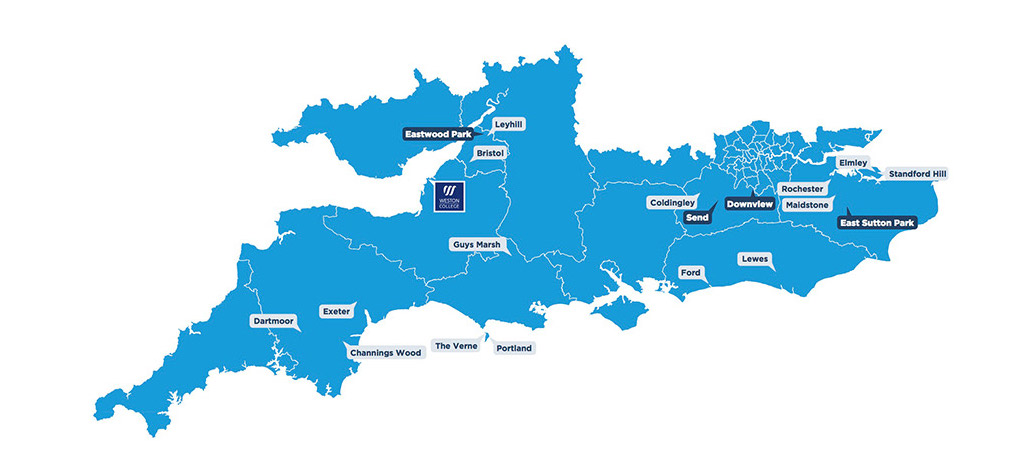 Weston College provides a wide ranging curriculum to 9 prisons in the South of England.
We pride ourselves on creating a supportive and positive environment to help learners with high expectations to maximise the success and progress for them. Our commitment to guidance for employment ensures the offenders to advance upon release. We also ensure dedication to adjustment to accompany the wide spectrum of learners in our teaching which sees a 92% achievement rate across all courses.

With the College operating across 9 prisons in the south west to provide education, there are 3 separate areas which hold 3 prisons each with these being Devon, Dorset and Gloucestershire.

After a successful bid of £17m in 2012, the College won a prison learning contract that would see coverage across Avon, South Dorset, Devon, North Dorset, Kent, Surrey and Sussex. Across these areas, The Weston College Brand appeared in the educational facilities as the three contracts began on April of the same year.
Whatever you'd like to know, we're here to help...